News L Sidebar
Of Mountains & Printing Presses
The goal of this new editor is to make adding rich content to WordPress simple and enjoyable. This whole post is composed of pieces of content—somewhat similar to LEGO bricks—that you can move around and interact with. Move your cursor around and you'll notice the different blocks light up with outlines and arrows. Press the arrows to reposition blocks quickly, without fearing about losing things in the process of copying and pasting.
What you are reading now is a text block, the most basic block of all. The text block has its own controls to be moved freely around the post…
… like this one, which is right aligned.
Headings are separate blocks as well, which helps with the outline and organization of your content.
A Picture is worth a Thousand Words
Handling images and media with the utmost care is a primary focus of the new editor. Hopefully, you'll find aspects of adding captions or going full-width with your pictures much easier and robust than before.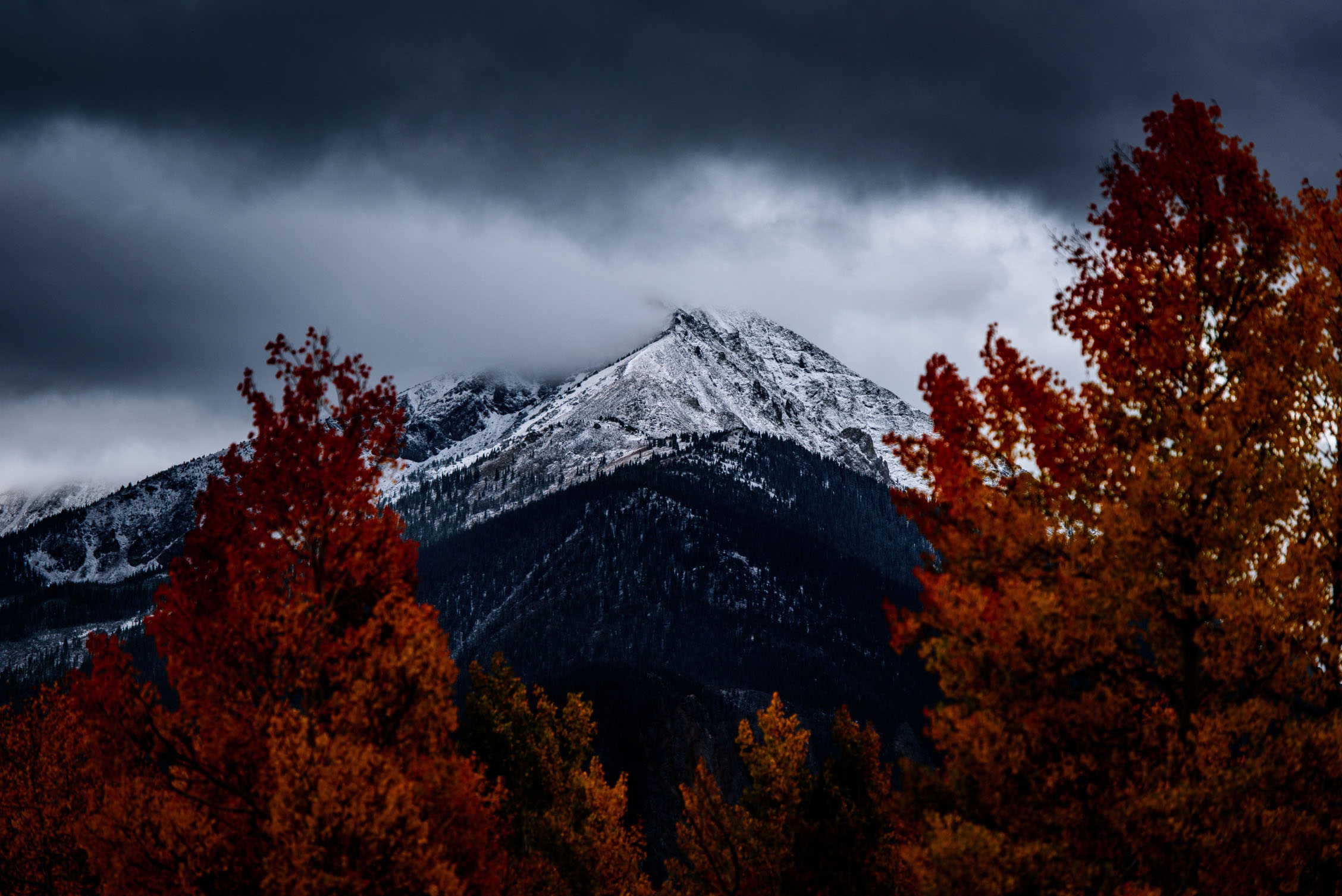 Try selecting and removing or editing the caption, now you don't have to be careful about selecting the image or other text by mistake and ruining the presentation.
The Inserter Tool
Imagine everything that WordPress can do is available to you quickly and in the same place on the interface. No need to figure out HTML tags, classes, or remember complicated shortcode syntax. That's the spirit behind the inserter—the (+) button you'll see around the editor—which allows you to browse all available content blocks and add them into your post. Plugins and themes are able to register their own, opening up all sort of possibilities for rich editing and publishing.
Go give it a try, you may discover things WordPress can already add into your posts that you didn't know about. Here's a short list of what you can currently find there:
Text & Headings
Images & Videos
Galleries
Embeds, like YouTube, Tweets, or other WordPress posts.
Layout blocks, like Buttons, Hero Images, Separators, etc.
And Lists like this one of course 🙂
---
Visual Editing
A huge benefit of blocks is that you can edit them in place and manipulate your content directly. Instead of having fields for editing things like the source of a quote, or the text of a button, you can directly change the content. Try editing the following quote:
The editor will endeavour to create a new page and post building experience that makes writing rich posts effortless, and has "blocks" to make it easy what today might take shortcodes, custom HTML, or "mystery meat" embed discovery.

Matt Mullenweg, 2017
The information corresponding to the source of the quote is a separate text field, similar to captions under images, so the structure of the quote is protected even if you select, modify, or remove the source. It's always easy to add it back.
Blocks can be anything you need. For instance, you may want to add a subdued quote as part of the composition of your text, or you may prefer to display a giant stylized one. All of these options are available in the inserter.
You can change the amount of columns in your galleries by dragging a slider in the block inspector in the sidebar.
Media Rich
If you combine the new wide and full-wide alignments with galleries, you can create a very media rich layout, very quickly: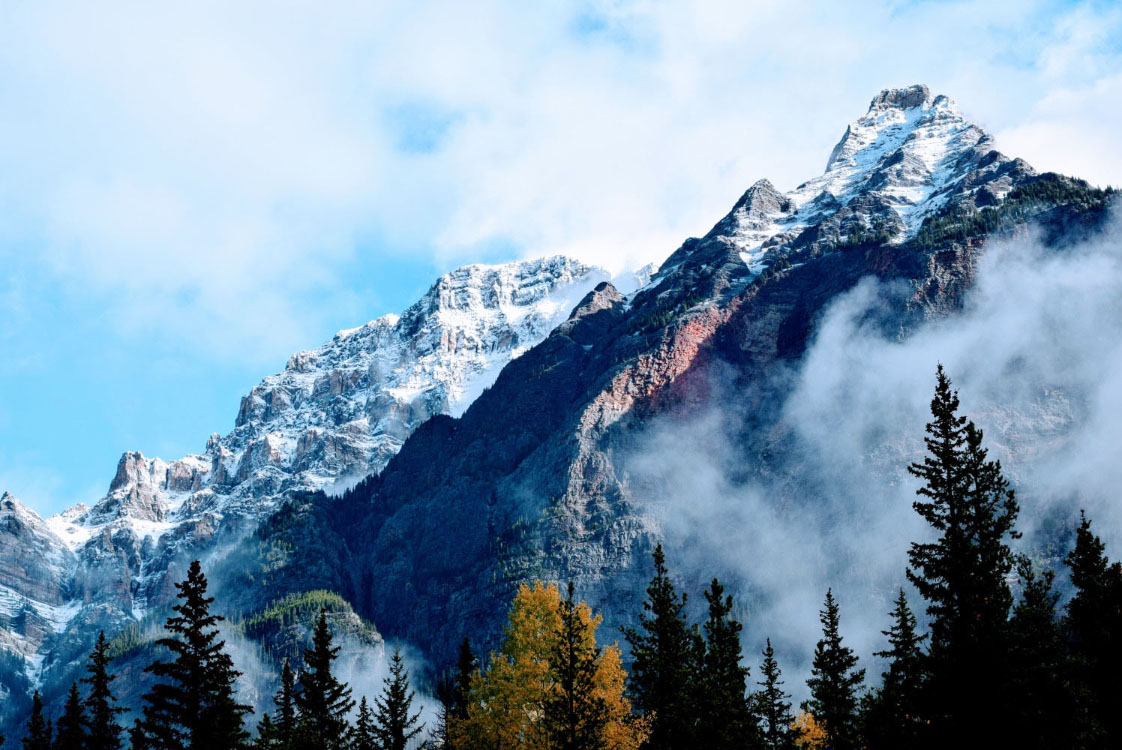 Sure, the full-wide image can be pretty big. But sometimes the image is worth it.
The above is a gallery with just two images. It's an easier way to create visually appealing layouts, without having to deal with floats. You can also easily convert the gallery back to individual images again, by using the block switcher.
Any block can opt into these alignments. The embed block has them also, and is responsive out of the box:
You can build any block you like, static or dynamic, decorative or plain. Here's a pullquote block:
Code is Poetry

The WordPress community
If you want to learn more about how to build additional blocks, or if you are interested in helping with the project, head over to the GitHub repository.
---
Thanks for testing Gutenberg!
---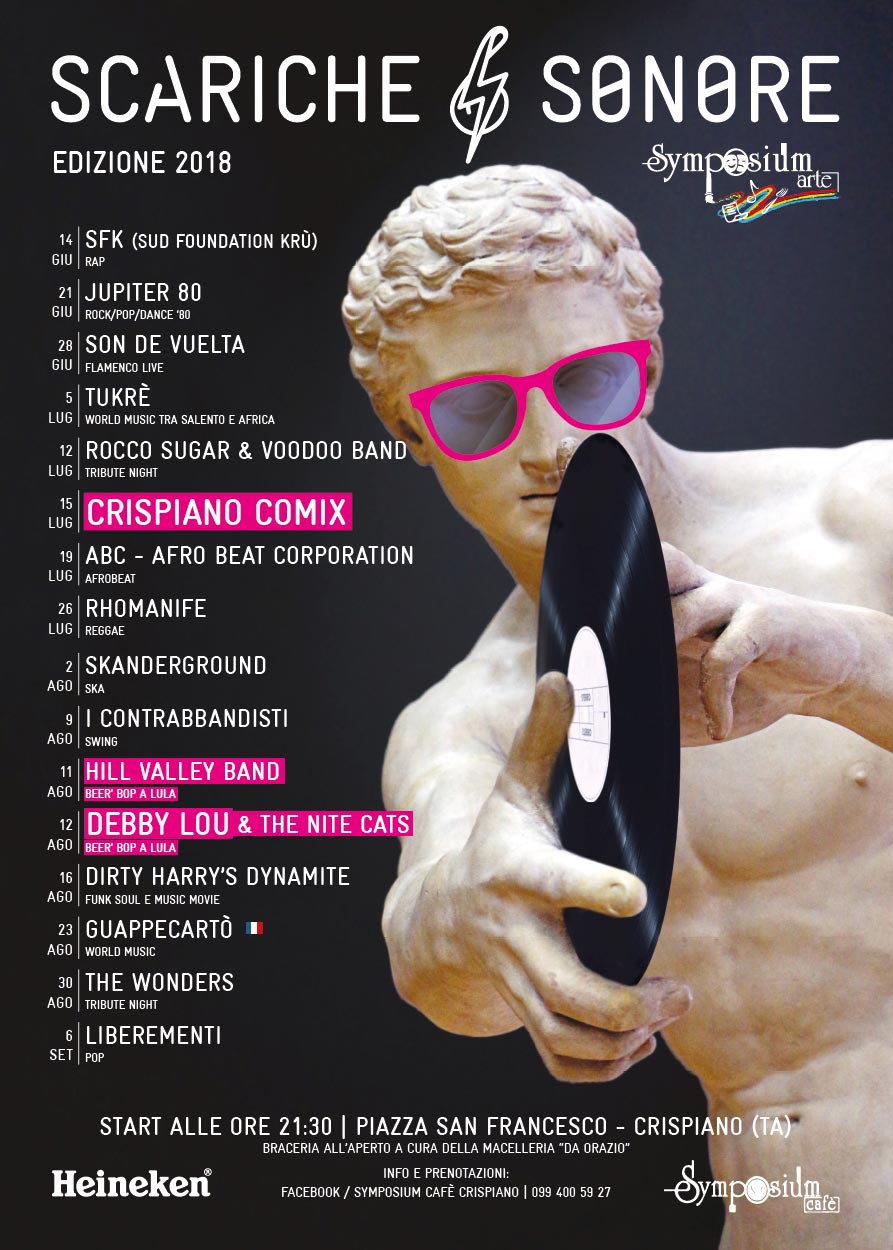 12/06/2018
Giovedì il gruppo rap della provincia di Taranto apre la stagione di concerti organizzata a Crispiano dall'associazione Symposium Arte. Ogni setttimana un live di un genere diverso, fino a settembre
Torna per il quinto anno a Crispiano la partecipata rassegna musicale estiva Scariche Sonore organizzata dall'associazione Symposium Arte. Dopo il grande successo di pubblico del 2017, gli organizzatori hanno ideato ancora una volta un cartellone di tre mesi che spazia tra i generi musicali più disparati. Come sempre, i concerti avranno luogo nell'accogliente piazza San Francesco, in pieno centro cittadino. Si parte giovedì 14 giugno con il rap nostrano dei Sud Foundation Krù e si andrà avanti con il consueto appuntamento del giovedì fino al 6 settembre. Ce n'è per tutti i gusti: dal rap alla dance anni '80, dal flamenco alla world music, dall'afrobeat al reggae, dallo ska allo swing, dalla music movie al pop. Confermata la due giorni rockabilly denominata Beer-Bop-A-Lula. A metà luglio, inoltre, è in programma una sorpresa musicale che sarà svelata prossimamente. Nelle precedenti edizioni la rassegna Scariche Sonore ha ospitato un gran numero di band, tra cui artisti affermati come Erica Mou, Cesare Dell'Anna, la Municipale Balcanica e i Don Diego Trio.
I live sono tutti gratuiti e cominceranno alle 22. Per informazioni e prenotazione tavoli è possibile telefonare allo 099.4005927. Oltre ai panini, ai piatti unici, alla stuzzicheria, alle birre, ai gelati e a tanto altro che il Symposium Cafè propone, durante le serate ci sarà anche la possibilità di gustare le tipiche specialità gastronomiche crispianesi di carne alla brace della Macelleria da Orazio.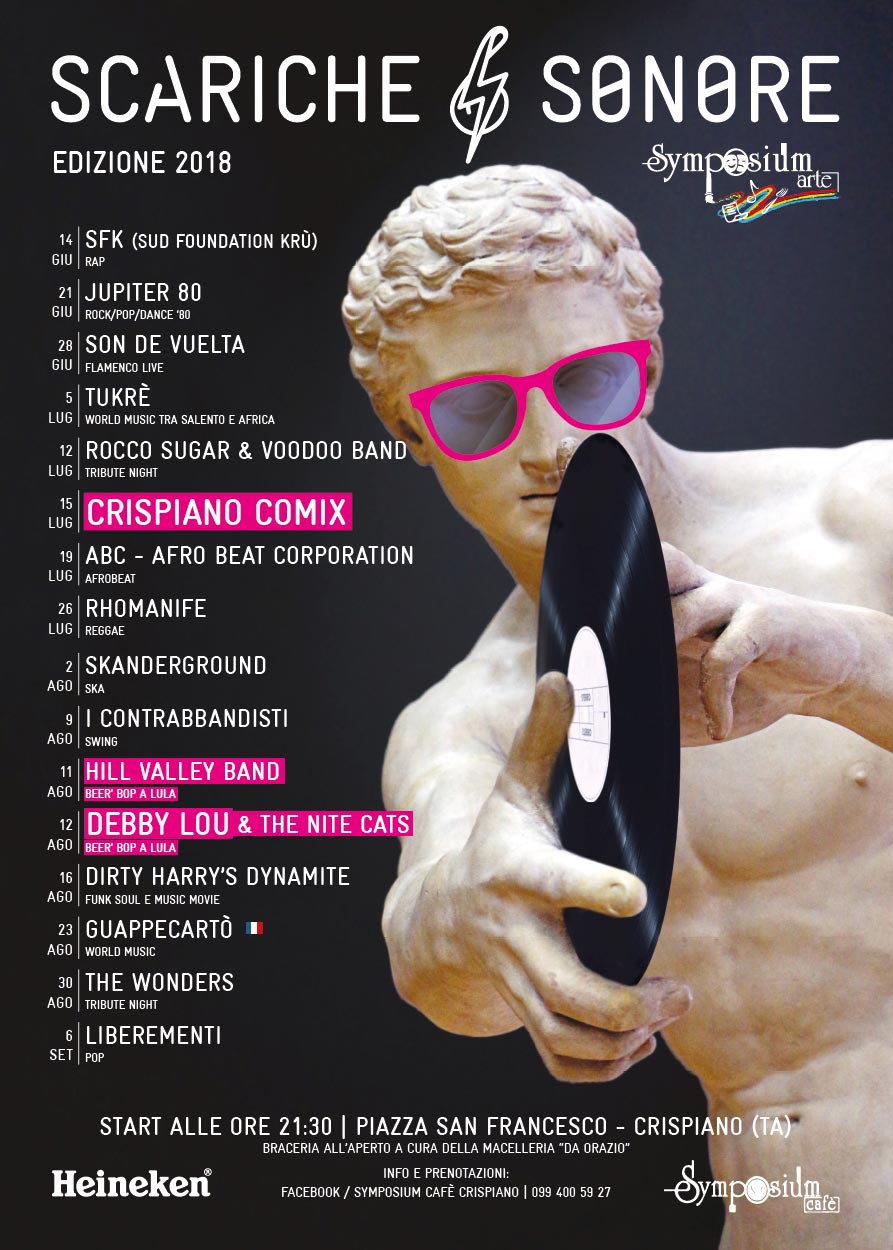 Questo il calendario completo di Scariche Sonore 2018:
14 giugno – SUD FOUNDATION KRÙ (rap)
21 giugno – JUPITER 80 (pop/dance '80)
28 giugno – SON DE VUELTA (flamenco)
5 luglio – TUKRÈ (world music tra Salento e Africa)
12 luglio – ROCCO SUGAR & WOODOO BAND (Zucchero tribute night)
15 luglio – CRISPIANO COMIX
19 luglio – ABC AFROBEAT CORPORATION (afrobeat)
26 luglio – RHOMANIFE (reggae)
2 agosto – SKANDERGROUND (ska)
9 agosto – I CONTRABBANDISTI (swing)
11 agosto – HILL VALLEY BAND (Beer Bop A Lula)
12 agosto – DEBBY LOU & THE NITE CATS (Beer Bop A Lula)
16 agosto – DIRTY HARRY'S DYNAMITE (music movie)
23 agosto – GUAPPECARTÒ (dalla Francia, world music)
30 agosto – THE WONDERS (Beatles tribute night)
6 settembre – LIBEREMENTI (pop)
SUD FOUNDATION KRÙ
Alla fine degli anni '90 a Palagiano, in provincia di Taranto, nasce il progetto musicale Sud Foundation Krù, meglio conosciuto con l'abbreviazione SFK. Un contenitore di stile, musica e pensiero, dove il rap, il reggae e il funk si alternano, venendo spesso e volentieri colorati e contaminati dalle tradizioni musicali popolari, attraverso sonorità che riportano alle radici e al folklore della propria terra. Attualmente il gruppo è formato da Cosimo Pitarra in arte "Freezer" (autore/cantante), Antonello Belmonte in arte "U'Belmond" (autore/cantante), Paolo Belmonte in arte "DonPablo" detto anche "A' Siren" (compositore, musicista). Innumerevoli le esibizioni, i contest, i concorsi, i festival, le jam session e gli eventi con l'impronta SFK in tutti questi anni. Tra le partecipazioni più degne di nota, la finale regionale dell'Arezzo Wave Love Festival nel 2006, sempre nello stesso anno la vittoria del PMF (Palagiano Music Festival), da dove scaturì l'esibizione al Mei Fest di Faenza, in cui un loro brano ("Carte in tavola") entrò a far parte della compilation "Hip Hop Mei 2006" stilata dal rapper Piotta. Nel 2007 si autoproduce il primo album ufficiale dal titolo "Gli Un(d)ici", in cui è racchiusa la voglia di sperimentare musica suonata dal vivo con musica elettronica. Sempre in quell'anno viene riconosciuta come una delle migliori sei band pugliesi che accedono alle finali regionali della rassegna Primo Maggio Tutto l'Anno, dove si aggiudica il premio dell'emittente radiofonica Ciccio Riccio con la canzone "Il sole splende". Nel 2008 vince l'Underground Skillz a Roma, contest di live che ha visto confrontarsi le migliori realtà della scena emergente nazionale hip hop. Nel 2011 si autoproduce il suo secondo album ufficiale "S.F. Kartoons". Sempre nello stesso anno viene selezionata da Puglia Sounds per il Super Sound di Faenza (Premio sezione canzone d'autore con "Rota"). Il 2014 li vede aprire i concerti di Kaos One e Dj CRAIM, di Primo e Tormento; si esibiscono sul palco del Primo Maggio a Taranto, al Sersale Sound Beer Festival in Calabria, allo Jonio Music Festival, al Palagiano Musica Festival e al Suburbana Festival. Il 2015 porta la SFK a fare il salto di qualità entrando nella Love University Records, che produce l'album "Good Vibration" distribuito e recensito in tutta Italia. Il 2016 porta il gruppo palagianese per la seconda volta sul palco del Primo Maggio di Taranto. Nel 2017 si incrementano i live in giro per l'Italia e la band entra nella compilation di "Piantiamola Riddim" con il brano "Piantala", che diventa l'ultima produzione sotto etichetta Love University. Infatti l'anno scorso la Sud Foundation Krù è tornata indipendente.
---