Saloon Public House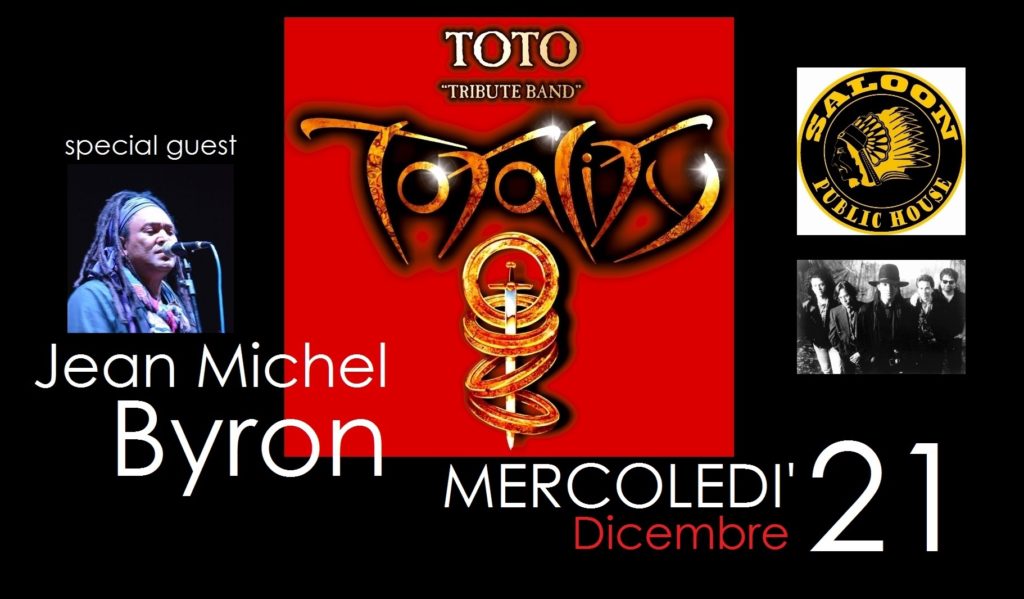 Totality – Toto tribute band al 2008 il più appassionato tributo ai Toto del sud Italia!
Questo live sarà arricchito dalla presenza di Jean Michel Byron, voce che ha militato nei Toto incidendo quattro singoli da aggiungere al Greatest Hits Past to Present 1977-1990.
Dopo la pubblicazione dell'album, che ebbe un buon successo commerciale, da settembre a dicembre, del 1990, i Toto si imbarcarono in un tour chiamato The Planet Earth Tour. Dalla registrazione del concerto svoltosi a Parigi, la band pubblicò il suo primo DVD live.
Byron, inoltre, ha collaborato con alcuni artisti molto famosi (tra cui gli Scorpions, Kenny Loggins, Dave Mason, e Van Morrison) come background vocals nei loro album. Inoltre con Dionne Warwick incise il brano Love Of My Life.
Mercoledì 21 Dicembre vi aspettiamo numerosi!!!
Ingresso 10€
Saloon Public House
Via Madonna della Camera, 14
Roccaforzata – Taranto
bandconcertoliveRoccaforzataSaloon public houseTarantoTotalityTototribute