TaBir - birroteca tarantina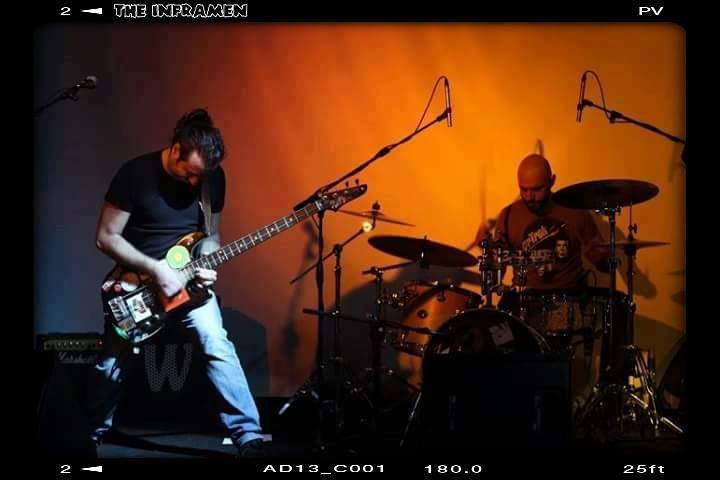 Mercoledì 11 gennaio al TABIR – birroteca tarantina c'è un altro appuntamento con la musica live inedita.
Per prenotare un tavolo, contattaci al 3357547169.
I posti saranno riservati sino alle ore 21:00. Il live inizierà alle ore 22 circa. Ingresso gratuito, nessun costo di coperto.
Ospiti di questa settimana The Inframen duo garage noise venato di stoner che trae ispirazioni da svariate realtà della scena underground americana ed europea quali Jon Spencer Blues Explosion, The Monsters, Mc5 e The Troggs, accostando al sound energico, ed in alcuni casi rumoroso, un immaginario fantascientifico.
Nel gennaio 2015 hanno registrato presso il Creepy Green Light Project Studio il loro primo ep contenente 8 tracce, il cui artwork è stato curato dall'artista figurativo Roberto Cavone.
Gli Inframen sono
Robert Parker – bass & screams
dAs Ret – drums & cymbals
TaBir – birroteca tarantina
via Camillo Benso Conte di Cavour, 35
Taranto